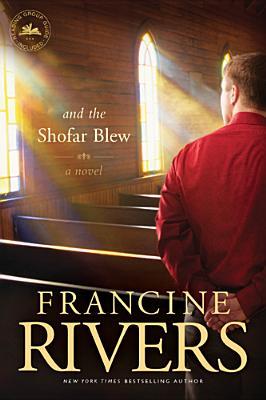 June giveaway competition – Francine Rivers 'And the Shofar Blew'
June giveaway competition – Francine Rivers 'And the Shofar Blew'
12-23 June
a Rafflecopter giveaway

Why give away this book?
I admire Francine Rivers because she is not afraid to tackle tough issues. She raises an issue and then through the story allows us to see the human way of dealing with an issue contrasted with the much harder but ultimately better way – God's way. Her books have influenced me. My upcoming novel, 'Grace in Strange Disguise' should also interest those who enjoy Francine's books.
Storyteller Friends?
Storyteller Friends are the first to hear all the latest news about my writing. They will be the first to hear of any deals. And they are part of the team – hugely appreciated – that it takes to spread word of a book to others.
Book Blurb
In the Old Testament, God called His people to action with the blast of the shofar, a ram's horn. He still calls His people today. Dynamic young preacher Paul Hudson is committed to building his church―but at what cost? When Paul accepted the call to pastor the struggling church, he had no idea what to expect. But it didn't take long for Paul to turn Centerville Christian Church around. Attendance is up, way up, and everything is going so well. If only his wife, Eunice, could see it that way. Still, he tries not to let her quiet presence distract him. But Eunice knows that something isn't right . . . and it hasn't been for a long time. The more Paul's zeal and ambition builds, the more he loses sight of the One who called him.
How do I enter?
*Click on the link at the top of the page. Rafflecopter will ask you for your name and email address (only I can see those details). *A menu will then drop down. There are 5 more ways to gain more entries. The more entries the greater your chance of winning. Each way has instructions. Some tasks can be done each day for more entries. *Do you have friends who love inspirational/contemporary Christian fiction? Please let them know about the giveaway.