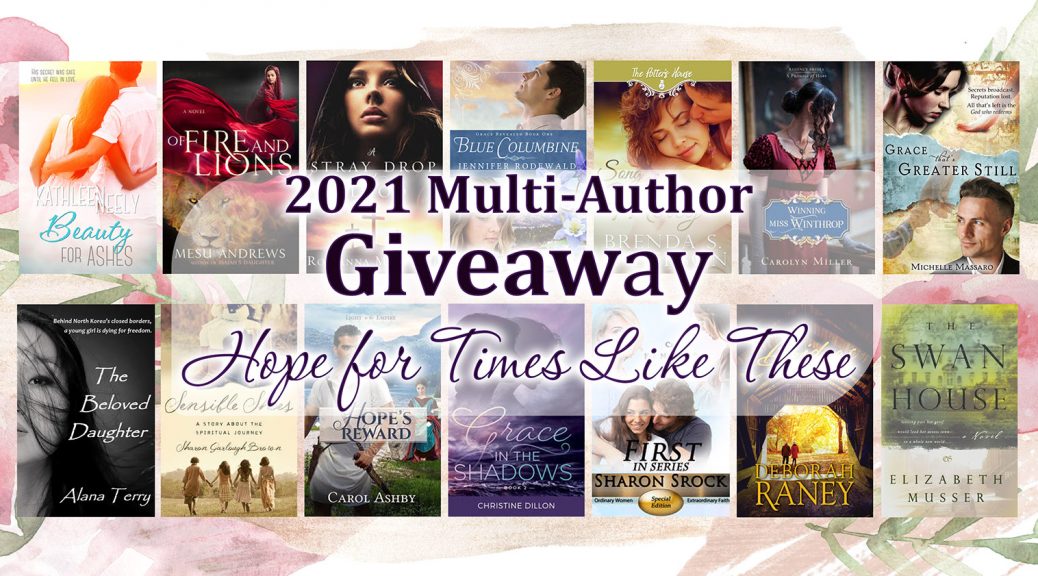 Easter 2021 multi-author giveaway – Hope for times like these
Easter 2021 multi-author giveaway – Hope for times like these
This time last year we were entering a time of real uncertainty and this year that uncertainty continues. These are good times to remind ourselves to keep our eyes fixed on Jesus. 14 authors have joined together to offer stories to help us do this.
How to enter
1. Answer the question – this ensures real people are entering! The question needs to be answered in the multiple choice drop down section within the giveaway app NOT in the comments below the post. 🙂
2. Then you'll be prompted for FIRST name and email
3. Search for email and confirm entry (check in 'spam'/'junk' folders).
4. THEN you'll be able to click back to the giveaway and see 28 ways to gain additional entries and your LUCKY URL to share and gain even more entries.
For more information about each author and their books, visit their websites
Michelle Massaro Kathleen Neely Carolyn Miller
Christine Dillon Carol Ashby Brenda S. Anderson
Elizabeth Musser Sharon Srock Sharon Garlough Brown
Deborah Raney Roseanna White Jennifer Rodewald