Grace in Strange Disguise
Grace in Strange Disguise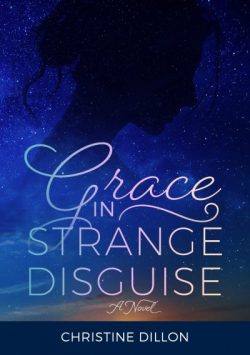 eBook:
US $1.99
Audiobook:
US $12.00
Instead of a wedding, Esther is facing radical surgery and chemotherapy. Where is God when she needs him most?
Esther is a people pleaser. It's never been a major problem because she's just gone with the flow. Her father has always preached, "Follow Jesus and you'll be blessed." And up until age twenty-eight, Esther has never had any reason to doubt it.
Will she appease her father? Or will she listen to the words of a stranger who challenges everything she believes?
Grace in Strange Disguise is a soul-stirring contemporary Christian novel. Book 1 in the Grace series.
Available in print, audio, ebook, and as part of a box set (ebook only).
In Australia, the print books are available through Wandering Bookseller, OMF (Sydney), Koorong.
About the Book
Physiotherapist Esther Macdonald is living the Australian dream, and it doesn't surprise her.
After all, her father has always said, "Follow Jesus and be blessed." But at twenty-eight, her world shatters. Everyone assures her God will come through for her, but what happens when he doesn't? Has she offended God? Is her faith too small?
Will finding the truth cost her the people closest to her heart?
Reviews:
Goodreads reviewer: KY
A read-in-a-single-sitting book. Strongly Christian. Deeply engaging. It will have you smiling and tearing up in equal measure, yet avoids schmaltz or cliched sentimentality. Not afraid to tackle big issues while telling you a captivating story.
Book reviewer, LD
It's very rare when I come across a new writer (to me) who makes me wait with bated breath for her next novel.
Disclosure of Material Connection: Some of the links in the page above are "affiliate links." This means if you click on the link and purchase the item, I will receive an affiliate commission. I am disclosing this in accordance with the Federal Trade Commission's
16 CFR, Part 255
: "Guides Concerning the Use of Endorsements and Testimonials in Advertising."