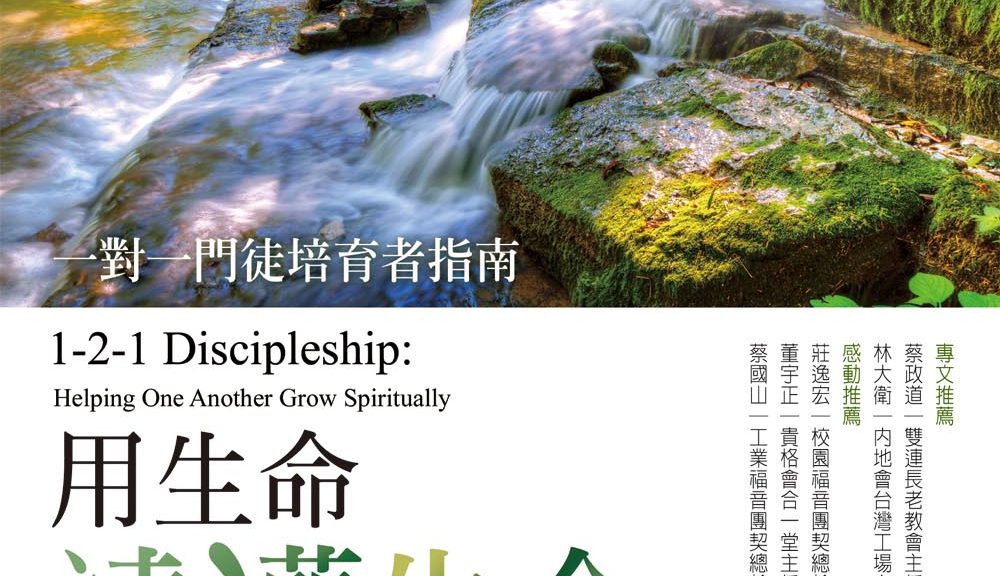 1-2-1 Discipleship – Traditional Chinese Version released January 2017
1-2-1 Discipleship – Traditional Chinese Version released January 2017
1-2-1 Discipleship was originally published in English in 2009 by Christian Focus Publishers. A digital version on Kindle is also available.
Traditional Chinese Version
1-2-1 Discipleship -traditional Chinese version of was published in January 2017 by Campus Books. It can be purchased through Christian bookshops in Taiwan and Hong Kong.
Traditional Chinese characters are read by those from Taiwan and Hong Kong. The book release tour will happen in March 2017 after Chinese New Year. Each book launch will include a 2 hour seminar based on the content of the book. These book launches will happen in Taipei, Hsinchu, Taichung, Chiayi and Kaoshiung. Details are posted at the bottom of this post.
Simplified Chinese Version
The simplified Chinese version was published in late 2015. Simplified Chinese characters is used in China, Malaysia and Singapore. Please use the contact page to find out where the simplified character version of the book can be purchased.
★台北場3/4(六) 14:00~16:00   Taipei
台北懷恩堂(106台北市大安區新生南路三段90號)Taipei Grace Church – Syin Sheng Nan Road, section 3, #90
TEL:02-23625321
★新竹場3/11(六) 14:00~16:00 Hsinchu
新竹勝利堂(300新竹市東區建功一路2號) Jyan-Gung 1st Road, # 2
TEL:03-5716803
★嘉義場3/18(六) 14:00~16:00 Chiayi Baptist
嘉義浸信會(600嘉義市西區文化路81號)Wen Hwa Road, # 81
TEL:05-2165347
★台中場3/19(日)13:00~15:00【免費講座】
台中西屯禮拜堂(407台中市西屯區西屯路二段256巷6號6F-1)Taichung Bei Twun Road, section 2, Lane 256 , # 6 – 6th Floor
TEL:04-24519890 / 04-27010428
★高雄場3/25(六) 14:00~16:00
高雄巨蛋牧鄰行道會(813左營區立信路246號)Kaoshiung Ju Dan Mu Lin Church, Li Shin Road #246, Dzwo Ing
TEL:07-5509969