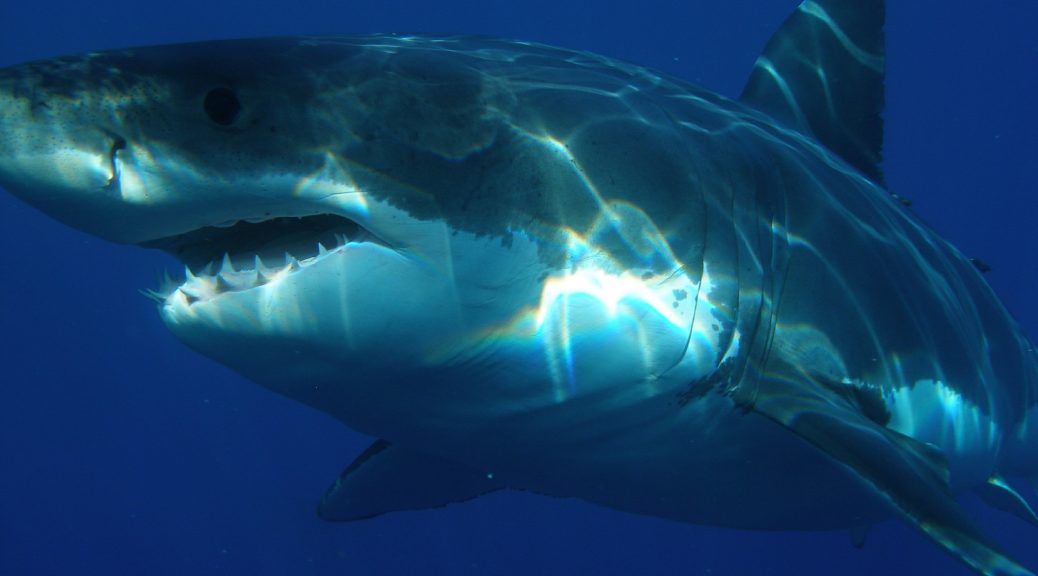 So you want to be published – be careful, there are sharks out there!
So you want to be published – be careful, there are sharks out there!
So you want to be published. So do many others and that huge demand means that 'sharks' gather too. What do I mean by 'sharks?' Sharks circle because they know that many new authors are innocent and unprepared and therefore they are easy prey.
But before we get to the sharks – let me list the main, legitimate publishing options.
1. Traditional Publisher – large companies
Traditional publishers cover the whole range from small publishers who only publish small numbers of books each year to the conglomerates (Harper Collins, Thomas Nelson…) who publish hundreds. Both have advantages.
Recognizing any traditional publisher:
They require you to submit parts of your manuscript and to follow their precise formatting and application method
If they accept your manuscript they will normally offer you some sort of up front royalties
Their editors will work with you to improve your manuscript
They will do cover design, layout …
2. Traditional Publishers – small publishers
There are some potential strengths with a small publisher and also some potential weaknesses.
Potential Strengths:
They might take better care of you simply because you, the author, are a much bigger percentage of their business.
They're sometimes hungrier to succeed because it is hard to be a small publisher and they have to actually make money from each and every book.
Potential Weaknesses:
Simply less resources. Less variety in editors, marketers …with people having to double up roles
Much smaller networks for marketing. Less connections to bookshops, media …
A smaller overall budget
3. Self-Publishing
This used to be looked down on and used to involve you doing all the work (or finding people to help you) and you taking your manuscript to the printer and printing as many copies as you could afford and thought you could sell.
However, since the rise of digital formats and 'print-on-demand' (POD) there are many more options and far less financial risk.
POD (Createspace…) means that for a reasonable cost a customer can order a single copy of a book and have it sent to them. On Amazon, IBook, Kobi …you can upload a digital book for no cost and then sell them and receive a much higher percentage of the royalties than on traditionally published books (Up to 60% instead of 10-17%). Yes, the book price is much lower (typically $2-4 but that also means it is easier to sell more).
4. Printing rather than 'publishing'
I used this method for some earlier projects. including three books of poetry and a 'Leading better Bible studies' book in Chinese. I found a friend to help me with the cover and layout and then simply took the pdf file to a printer and ordered and paid up-front for 200 or 400 or 500 copies.
The reason I did it this way was that the poetry was to be a thank you gift. I didn't write it to be a best seller or reach a wide audience. There is wisdom in us being able to recognize that what we've written is for a limited audience.
With my up-coming novel (November 2017 release) I am planning to combine methods 3. and 4. I will publish online and it will be available POD but I will also have a certain number of copies printed at lower cost to sell at the book launch and to have available for sale.
BUT what about the 'SHARKS?'
There are businesses that know that many new writer's are clueless about publishing. They know that these writers want to be published and they're happy to oblige. But – they make their money from the writers not the selling of their books!
How does that work?
Vanity Publishers
Of course, the publishers don't use that title but that is what others call them.
How do you recognize these sharks?
They are overly enthusiastic about your book and may accept it sight unseen! How crazy is that? You should be suspicious. The reason that many aren't is that desire to be published is so strong and it is wonderful to hear someone raving about your book.
They don't pay you up front.
Instead, they ask you to pay them for an editing, cover design package …No real publisher will do this!
They ask you to buy lots of your own book up front.
Once you've paid them for these things they have no real incentive to market your book or even do a good job on it.
Avoiding being bitten!
Be immediately suspicious when a publisher is overly enthusiastic about your work.
Be especially suspicious if anyone wants to publish your book when they haven't seen much of it. Every legitimate publisher I've been associated with has been tentative. One of them sent me this article before they accepted my book.
If they want you to pay them for editing …start running away as fast as you can.
Always 'google' a publisher's name. Most vanity publishers will have earned warnings against them online.
Ask people who know before you sign a contract.
Thank you to Australasian Christian Writers – they have given many warnings about 'sharks.'
Here are links to two articles by Iola Goulton on the ACW blog: