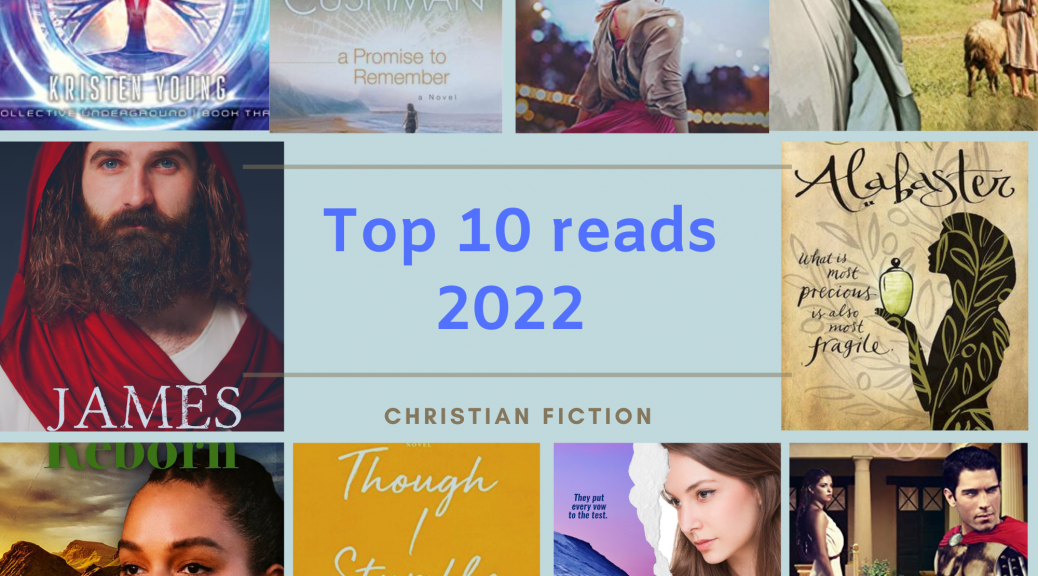 2022 – Top ten reads
2022 – Top ten reads
2022 is the sixth year that I've kept a file on my top Christian reads for the year. You can follow my reviews on Goodreads or BookBub.
I read a lot of new authors this year especially in the area of historical fiction, especially Biblical-era fiction, as my upcoming series will be in the Old-Testament era.
These books aren't listed in any particular order.
1. Alabaster by Chris Aslan
5-star wow! A novel based on the story of Mary, Martha, and Lazarus.
Blurb:
Maryam is stuck in an abusive marriage, living with her in-laws, in a conservative, toxically religious Middle Eastern setting. A few years back, her father was given a jar of priceless perfume by a dying leper and it seemed as if their fortunes would improve, but then Maryam's father contracted leprosy and was exiled by the village. Maryam and her brother, Eleazar, and sister, Marta, experience the shame and ostracism this brings. The precious jar that was meant to bring them freedom, but it only seems to have brought destruction. But rumours abound concerning a new doctor; perhaps hope is on the horizon…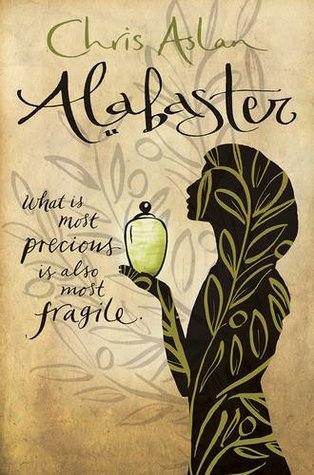 2. Though I Stumble by Kim Cash Tate
My review:
4.5 stars
Excellent story of people with ordinary lives who go on a journey to what it means to truly pursue Jesus' way.
I look forward to reading more of this author's books.
Excellent women's fiction and very relateable.
Blurb:
Four women in different seasons of life converge at a women's conference—with a theme that charges them to run "in hot pursuit" for Christ. But how do they run when challenges seem insurmountable? And can they help one another navigate the difficult terrain?
Stephanie London thought she'd heard from God when she moved to Hope Springs, N.C. But a tragedy in that small town left her soul desolate. Now her husband's inattentiveness has pushed her over the edge.

Treva Langston grieves still the loss of her husband of twenty-two years. Now, two years later, her heart is breaking again as her oldest daughter's travails come to light.

Jillian Mason can't wait to attend the Living Word women's conference. She's done their Bible studies for years and expects God to show up in an amazing way. But the weekend delivers something unexpected—a discovery about her husband.

Faith Langston has always been a girl after God's heart. She loves Living Word studies and registered early for the conference. But at the end of her college sophomore year, she finds herself in circumstances she never imagined—with a heart that has strayed from God.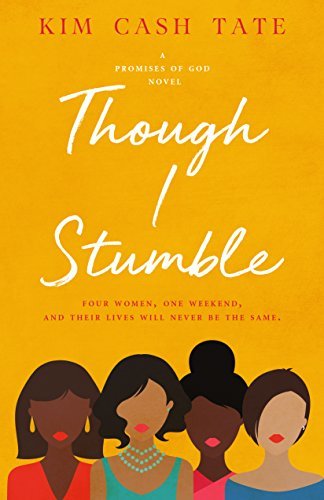 3. A Promise to Remember by Kathryn Cushman
4.5 stars
A hard book because of the topics but excellent. Excellent writing, themes, spiritual content. It would make a wonderful discussion book for a book club.
This will not be my last KC book.
Blurb:
When a car accident kills two teens from opposite sides of the tracks, the aftermath threatens to tear a community apart. On one side, Melanie Johnston – a grieving single mother – is convinced her son will be forgotten. On the other is Andie Phelps, a reserved woman who retreats even further into herself with grief.

These two sympathetic characters fight her own way through grief and pain – sometimes wisely and sometimes with choices that have the power to divide family, church, and even their small, seaside town.
4. Though the Mountains be Shaken by Kathleen Neely
4.5 stars
Superb writing and a gripping story. I read it all in one sitting and had a late night!
A marriage in collapse and grace in strange disguise. Yet again, one of KN's books looks likely to hit my top ten for the year – this will be the third time.
Blurb:
Kate Dunbar puts 100% into everything she does—a career as a literary agent, a mom of preschool twins, and the wife of Ryan Dunbar, a criminal defense attorney. She appears to have the perfect life, until it begins to crumble piece by piece—her marriage, her health, and her job.

Kate blames emotional stress for her fatigue, stiffness, and tremors. As symptoms begin to increase, Kate finds herself unable to control her body's erratic movements. At the same time that she and Ryan separate, she receives a diagnosis of Parkinson's. Determined not to tell her estranged husband of her diagnosis, Kate faces an unknown future and the possibility that she'll face it as a single mother.

As glimmers of hope for a restored marriage begin to surface, more upheavals await them. A case that Ryan is defending endangers his family and his career.

Kate and Ryan both harbor secrets that threaten their marriage. Can they mend their broken family? How will Parkinson's affect their future? For better or worse, for richer or poorer, in sickness and in health, forsaking all others. Every vow they spoke eight years ago is being tested. Can they survive the storm?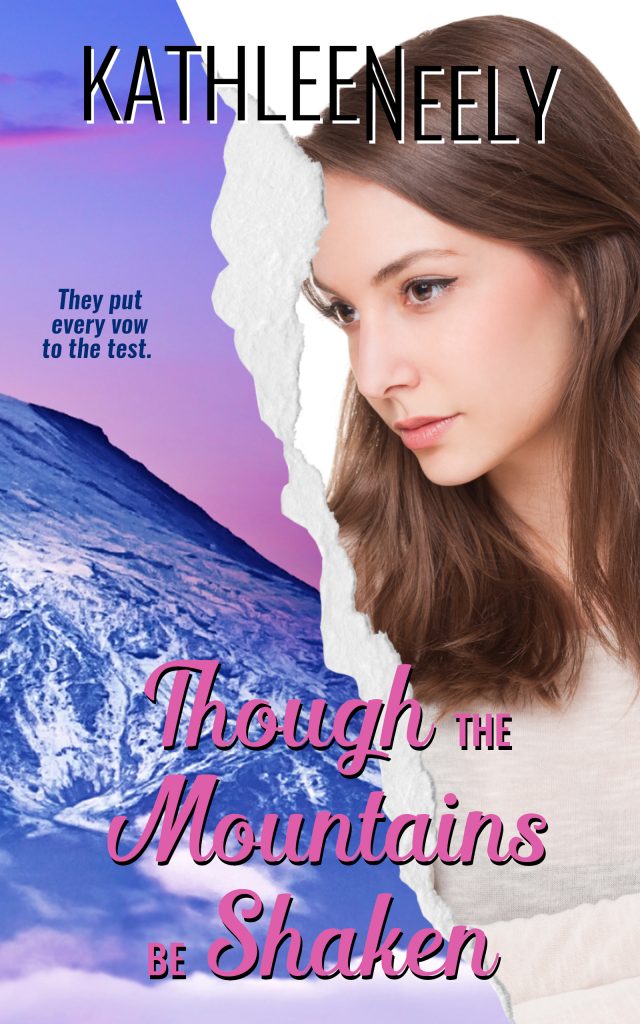 5. The Walls of Arad by Carole Towriss
Excellent Biblical fiction.
4.5 stars
This is the kind of Biblical fiction that I have been searching for. interesting story, well-imagined of what daily life was like on the eve of entering the Promised Land.
There were plenty of life lessons to be learned from the story. I will be reading more of this author's work.
Blurb:
Everyone knows Joshua fought the battle of Jericho, but before Jericho, there was Arad…
When Arisha flees Canaan, she finds herself in the Israelite camp. Under Miriam's care the young woman begins to heal, but Israel's matriarch is close to death. She wants to be assured this abused and abandoned young woman will have a good life, and she entreats Zadok to marry her.
Zadok is the grandson of Bezalel, architect of the Tabernacle, and great-grandson of Hur, advisor to Moses. Selected by Aaron to shepherd the Tabernacle flock, he has a gentle spirit Miriam believes can help heal Arisha's heart.
The Canaanite king of Arad has heard about the mighty deeds of Israel's God, and fears he will be destroyed as Egypt was. When Arad goes on the offensive, Zadok will have to make a choice. This time a shepherd's heart cannot save Arisha.
This time, she needs a warrior.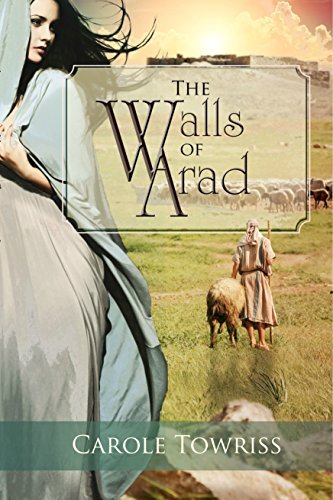 6. James by Jenifer Jennings
A new to me author and an interesting concept. 7 books for 7 siblings of Jesus. We know he had at least 6 siblings since the 4 brothers' names are listed and mention is made of 'sisters' (so at least 2) (Matthew 13:55; Mark 6:3).
The story drew me in and kept me reading. Very interesting to see JJ's take on the Biblical evidence we have. I look forward to reading more.
Blurb:
James ben Joseph struggles with his older brother's murder. He never would have believed Jesus was a zealot, but his brother's wild teachings drew the unwanted attention of the Pharisees. James traveled with his siblings to Jerusalem for Passover in hopes of convincing Jesus to return home and leave his foolish — and dangerous — views in his head where they belonged.

After conflict and betrayal result in Jesus' arrest, James is forced to turn his back on his brother to protect the rest of their family from retaliation. James believed if Jesus had stayed home, he would still be alive. Instead, Jerusalem is painted with his blood.

With Jesus dead and buried, James hopes the effects of his outrageous claims are entombed with him. When rumors start circulating that Jesus has risen from the dead, James' mourning is met head-on with fear of persecution. He must keep his family safe from the chaos and riots until he can find out who is spreading the dangerous gossip.

Can James finally settle the unrest his brother's life and death left behind so his family can leave Jerusalem in peace? Or will facing the truth change his and his siblings' path forever?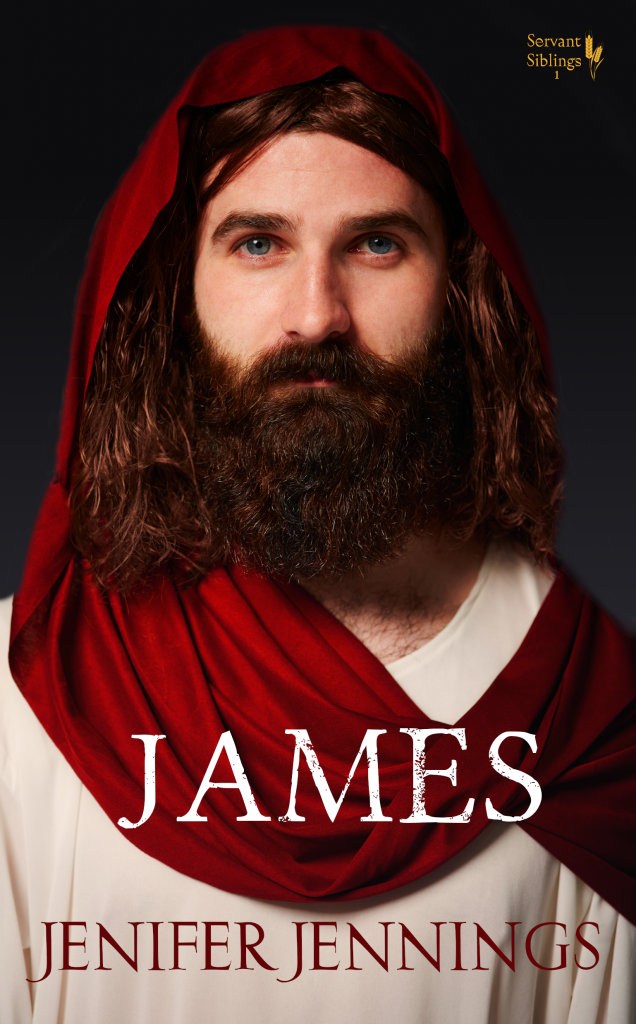 7. Truth and Honor by Carol Ashby
5-star – These stories keep getting better. A wonderful story with everything – good writing, good story, mystery, drama, excellent characters, and God's grace at every turn. I also love that we learn so much about Roman life along the way. 
Carol's books regularly show up on my top ten lists.
Blurb:
Is truth worth the price if it costs you everything?
For Tribune Glabrio, descended from three consuls of Rome and determined to be the fourth, commanding the troops policing Carthago appears ideal for hastening his political rise. Arriving from Rome with the secretly Christian Sartorus as his aide, Glabrio discovers the man he was to replace has vanished without a trace. Was the missing tribune too close to finding the counterfeiters Glabrio is now hunting? But no matter the cost, duty, and honor require him to enforce Roman law.
Orphaned as a child and taken to live with her pagan grandfather, Martina met Jesus through her step-grandmother. Their faith was a well-kept secret, even from most of their family. With both grandparents now dead, her uncle helps Martina hide the faith he doesn't share. But after a single dinner at her uncle's, the new tribune is determined to get to know her. No matter what she does to discourage Glabrio, he won't leave her alone. But if he discovers her faith, will it mean her death?
When Martina rescues Glabrio from the counterfeiter's schemes, he learns the people who risked everything to save him share the faith that got his grandfather executed. Embracing that faith could cost him the future he planned on. As an officer of the empire, it's his duty to reject it…but what if it's true?
Dangerous times, difficult friendships, lives transformed by forgiveness and love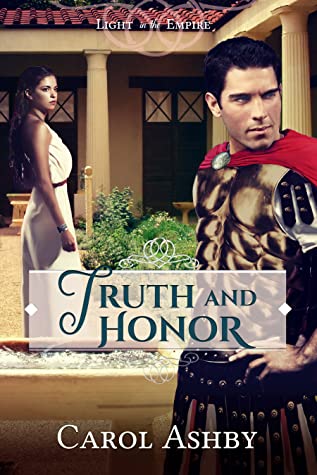 8. The Wanderer Reborn by Natasha Woodcroft
4.5 stars
I nearly made the mistake of not reading this because Book 1 was harder to read. This was a marked contrast and I read it in less than 24 hours. A fascinating story and I loved the deep theological truths in the story.
The main character was very relatable and Adam and Eve shone in this one whereas they were hard to like in the first.
Will there be more in the series?
Recommended for people who love history and the Bible and want to immerse themselves in what the world might have been like in those very earliest of times.
Blurb:
The reimagining of the ancient story of Cain and Abel continues in The Wanderer Reborn.

Reeling from the shock of Kayin's actions, Awan doesn't know how she will ever recover. Havel's death, and Kayin's part in it, torment her existence. As the years pass and her younger siblings move on with their lives, she is left behind, feeling bitter and lonely.

Just as she starts to live again, she makes a terrible error. Then Yahweh calls her to undertake a radical journey that will test her faith and force her to face all her darkest fears.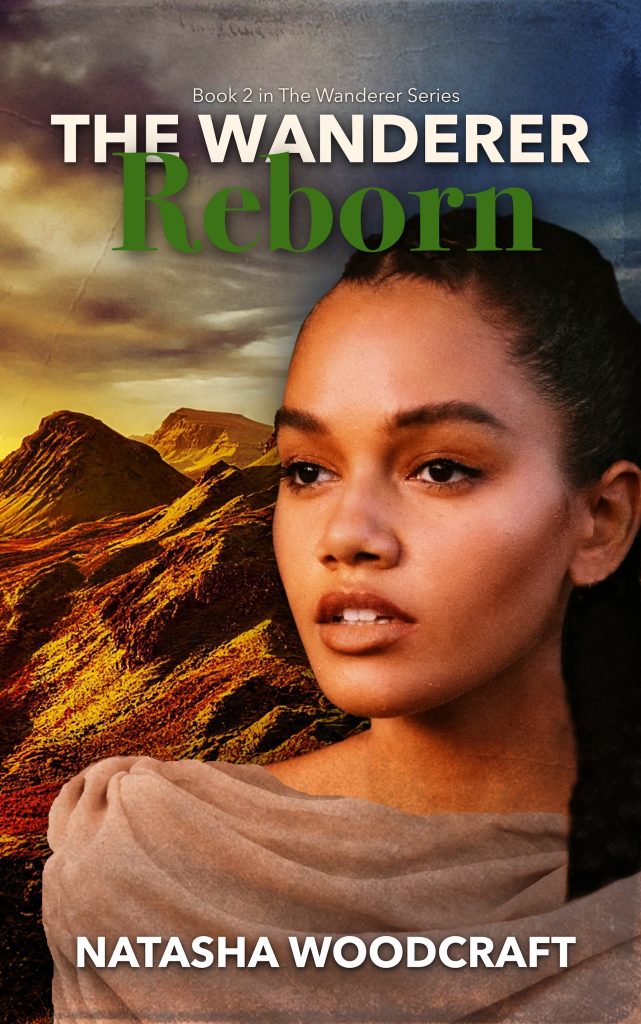 9. Flight by Kristen Young
This is the final in a trilogy and all of them have been consistently excellent.
4.5 stars
Excellent conclusion to this excellent series.
Highly recommended for 15-25-year-olds.
Blurb:
The fight for what is right is also a fight to survive

On the cusp of graduation, Cadence is finally feeling in control. She's about to become one of the prestigious Elites working in the Hall of Love. Plus she can take her place as a full member of the underground Sirens who meet secretly in Love City. She'll finally be able to use her memory skills for good, instead of reporting people as a Watcher.

But a dangerous trap is set, throwing Cadence into unwelcome and unfamiliar territory. Someone in the Collective remembers things that could very well get her killed. The Muse is by her side, after all, but will she be protected when someone powerful wants her dead?

Cadence just wants to be normal, free from politics or squad intimidation. Will she be able to achieve her Elite dreams, or will sinister forces leave her running for her life?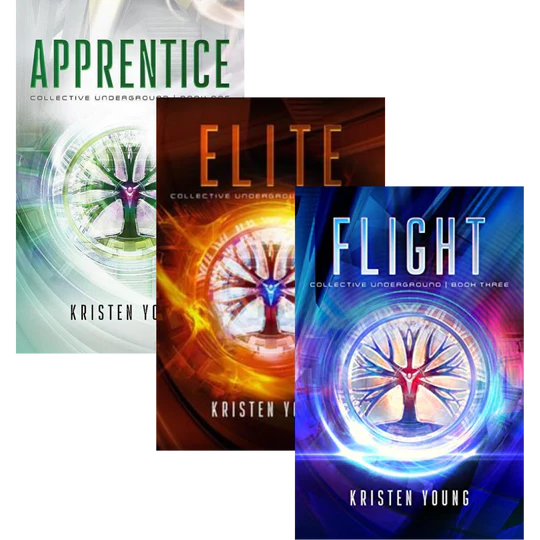 10. The Lost Art of Reverie by Rae Walsh
For those who love romance and small-town communities.
I'm not a great reader of romances but this story was well-written and had plenty of other things going on besides the romance. An author I'd be happy to read again.
Blurb:
An inheritance. A long-forgotten dream. A new life in a spacious place.

Corporate life has not been treating Katie Grace well. Suffering from extreme anxiety due to a recent incident at work, she learns that she has inherited her late grandmother's Victorian house in the lake town of Aveline, in the rolling hills of the Los Padres National Forest. Maybe a new start will be exactly what she needs.

Hardware store owner Sam Grant remembers Katie from when they spent summers together, years before. Sam has determined never to get involved in a relationship again, but working on Katie's house renovations might put that resolve to the test.

In Aveline, Katie allows herself to dream again, finding solace in creating food and a space for her new friends to gather. As members of the town welcome Katie, her heart begins to find safety, but will the events of the past repeat themselves?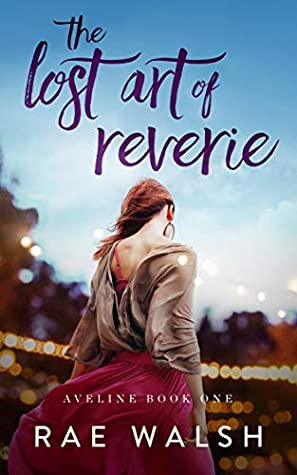 My own writing in 2022
I actually planned to have a total rest from writing this year but it didn't quite turn out that way. I had several weeks of available space for writing while I mentored students at a Theological College and so I started researching for the Biblical-era series that the Lord put on my heart some years back. One thing led to another and I ended up writing the first two in what may be a nine-book series called 'Light of Nations'. The first book 'Wells and Wanderers' should release in February 2023.
Subscribers to 'storytellerfriends' will receive regular updates.