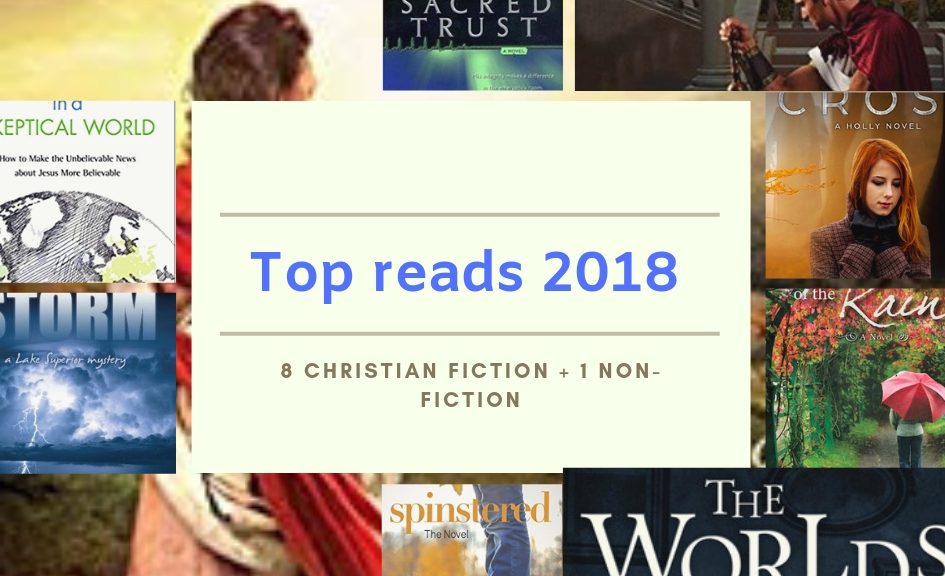 Top 9 reads 2018
Top 9 reads 2018
Top reads 2018
I have been searching all year for 10 reads that deserved to be on this list. I didn't find ten. This list will contain a mix of non-fiction and fiction.
Non-fiction

My review:
This book is gold. It is possible to read it straight through but its strength is that it is a book to go back into and dip in to the relevant section. For example, if someone asks you to speak at a wedding or special events – chapters eight and nine would make your task far easier and give you an understanding of what you're trying to achieve and why.
Many of the topics in this book, I've learned about through experience (making mistakes and trial and error). How I would have loved to have read this book years ago. Chan's strength is his ability to analyse and explain why our talking is failing to actually communicate.
Chapter 4 on 'Evangelism to Postmoderns' – a favourite chapter. So clear with many 'aha' moments.
Full of illustrations. Full of stories.
This book is for anyone trying to communicate the best news in the universe to those who don't think so!
This book has just won the Christianity Today magazine's 'evangelism book of the year.' Richly deserved.
Fiction:
1. Sacred Trust by Hannah Alexander (first in a trilogy)
Emergency room surgeon Lukas Bower decides to leave the city for a small-town hospital and finds more trouble than he expected.
For lovers of medical stories, a trilogy of stories. These rated highly for me because the Christian characters in these stories actually followed their beliefs instead of trying to take shortcuts.
A satisfying trilogy – realistic and full of hope.
2. Criss Cross by C.C. Warrens (book 1 of 3)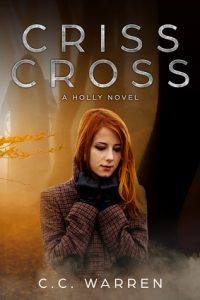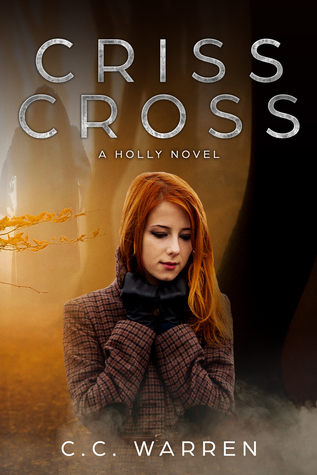 For lovers of suspense. Warning – this trilogy of books deal with some tough issues but at every moment that they became too the author interjected humour. The best writing I read all year – by far.
This trilogy also has a short story/novella that fits between books 1 and 2.
3. The Keeper's Crown by Nathan D. Maki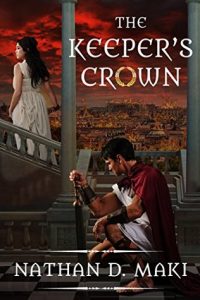 Historical fiction. A story about the Roman guard chained to Paul. Maki is both a history buff and a journalist and it shows. The best part of this book was that it was written about a man who was not a success and through no fault of his own.
Would be good for teenage boys.
4. Spinstered by Sharon Kopf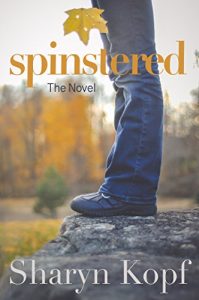 Three friends. Three stories. Three women trying to figure out how they ended up over 40 and still single.
I liked the realism and excellent writing of this story. It is also the first in a (hard to find) trilogy.
5. Pieces of Granite by Brenda S Anderson
My review: Excellent writing. Multilayered look at an ordinary, far from perfect family. Each person with issues that cause problems later in life. I loved too that Debbie was self-aware and knew where choices could lead.
6. Because of the Rain, Deborah Raney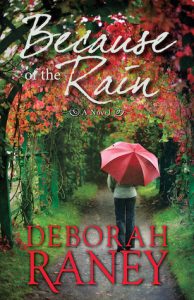 My review: Deborah is a master at putting people in tough situations and showing the difference it makes to be a follower of Jesus. She doesn't sugar coat anything and allows you to see their successes and failures. I love the way she shows you the emotional cost on a family and marriage. I find myself left with the question, "What would I do in such a situation?" and that is the mark of a good novel.
7. The World's Next Door by C. E. White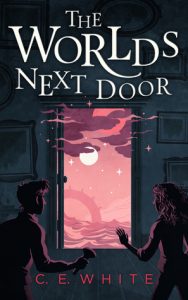 This is a debut book and is more middle-grade fiction (ages 12-15). The author has huge potential and I look forward to seeing her future work.
9. Land of Silence by Tessa Afshar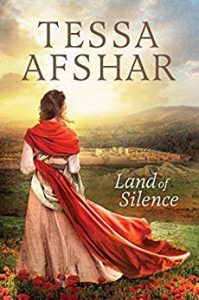 Biblical fiction is difficult to get right. How do you 'fill in the gaps' but still remain true to scripture? Tessa has that something extra because she is from a Middle-Eastern background and thus understands the cultures of the Bible at a deeper level. This is masterful writing that moves the heart.
Only the non-fiction, and the first and last novels in the list were traditionally published fiction. My experience this year was that the independently published stories were better. Quite a lot better. In general though, I am still searching for 5 star Christian fiction. The fiction that like Safely Home by Randy Alcorn touches my heart and changes me. Maybe I'll find some in 2019.
Do you want more recommendations? 
I review books on my Goodreads page.
The best books will be added to my BookBub recommendations. The advantage of Bookbub is that if you 'follow' your favourite authors you will be alerted when their books go on sale, are free or when they release new books.