My top ten reads in 2017 + 3 bonus books if romance is your thing
My top ten reads in 2017 + 3 bonus books if romance is your thing
2017 has been the year I've gotten into ebook reading in a big way. This was mainly because I wanted to read Christian fiction to understand the market I was entering. Among the dross (sadly there was quite a bit of it), I've found authors to follow. I'll include books in this list that weren't 'my thing' but were well written and might be yours.
1. The Long Highway Home – Elizabeth Musser.
One of my few 5 star reviews for the year. In Christian fiction I reserve 5 stars for books I regard as both worth re-reading and books with potential to have eternal impact. A book grappling with the refugee crisis.
I read the first of her trilogy about the French-Algerian war and plan to get back to those in 2018.
2. Mike Hollow –
I've always loved old-fashioned British detective novels and Mike Hollow's series set during the London Blitz will be ones I follow. He has three so far and I've read two of them. Borrowed (to my surprise) from an Australian public library.
Pacifists don't own revolvers. But Paul Ramsey does. And now he's dead.
Fifty people squashed into a stinking public air-raid shelter all night – babies screaming, old ladies crying, no beds, not even a light to see by. When the all-clear siren sounds, people disperse to home and work. But one man remains. He's Paul Ramsey, a young teacher, and he's dead – stabbed through the heart.
DI Jago quickly establishes that the victim was a pacifist, desperate to avoid military service. Why, then, was he carrying a loaded revolver in his pocket? Did he have enemies? Was he intent on harming someone – or even himself?
3. Nest of Sparrows – Deborah Raney.
Deborah writes gritty contemporary Christian fiction and I intend to read more of hers.
His Fiancée Was the One Woman He'd Loved.
Her Children Are All He Has Left.
As Wade focuses his efforts on caring for the children, he discovers that their tender, young lives give tremendous meaning to his own broken one. Then Starr's abusive ex-husband shows up to claim the offspring who barely remember him–and Wade prepares for the fight of his life.
Will anyone believe his claim to love the children more than their father loves them?
A powerful novel of loss and discovery, courage and grace, A Nest of Sparrows masterfully illustrates one man's struggle to know when to fight, when to let go, and when to simply wait.
My review:
Wow. So real, so painful and yet so full of hope. Deborah is brilliant at writing about pain and grief. Her stories are poignant.
4. A Season to Dance – Patricia Beal
Excellent debut. Especially for lovers of ballet and romance. I loved the struggles the characters went through.
6. Love & Muddy Puddles – Cecily Paterson
This one makes it for the quality of the writing even though it is aimed at young teenage girls. I've read 4 of her books this year and given them to a 15 year-old niece. Written for the general market, each book raises good teenage issues. Would be excellent books to read in Grade 7-8 English or for mothers and daughters to read together. Cecily writes fiction for 'brave-hearted girls'.
7. When Santa learned the gospel – Simon Camilleri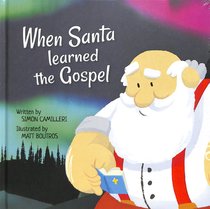 I have always been bothered by how Santa confuses people about the message of Christmas. I read this children's book and was so impressed I joined the funding team.
8. Remembering Dresden -Dan Walsh
This was a dual timeline story. I especially loved the WW2 part and hope that Dan keeps writing historical fiction. Good suspense and one of a series.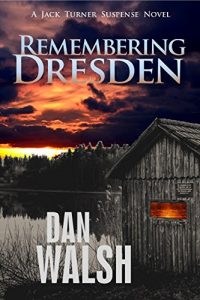 9. The things we knew – Catherine West
I read a lot of books that 'weren't my thing' this year and people kept recommending Catherine West. I've found another author to follow.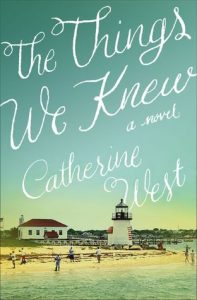 10. Understanding show, don't tell – Janice Hardy
I have read some non-fiction this year but it has mainly been related to the craft of writing. This ebook cost me $6 and saved me $1000 on my editing bill.
One thing I discovered this year is that I only rarely like romance. But it is such a huge genre that it was hard to avoid. I enjoyed all three of these authors. One Australian, one New Zealander and one from the US.
For witty romance try Kara Isaac. I preferred this first book but then I'm a big Tolkien fan.
Magnolia Storms – Janet Ferguson
I read 3 of Janet's this year and liked this one best because the romance wasn't the biggest thing. Rather it asks the question which is the big one, 'Can God be trusted?'